Frequently Asked Questions
Below are frequently asked questions about Patriot Auto Glass. Please do not hesitate to CONTACT us for any further questions you may have.
HOW LONG DOES A WINDSHIELD REPLACEMENT TAKE?
To do a proper windshield replacement it should take anywhere from 45-90 minutes depending on the type of vehicle. Patriot always informs the customer of proper after care for your new windshield.
HOW LONG DOES A WINDSHIELD REPAIR TAKE?
A windshield repair takes 15-20 minutes and your vehicle can be driven immediately after the chip repair is complete.
DOES PATRIOT AUTO GLASS WORK WITH INSURANCE?
Patriot Auto Glass has many years of providing excellent service for customers of the largest insurance companies and has a honorable reputation with industry supervisors.
IMPORTANT SAFETY FACTS!
Your windshield serves a very important part to the integrity of your vehicle. The windshield consists of roughly 30% of your roll cage system and is vital to the safety of passengers when the air bags are deployed.
The most common issues with an improper windshield installation are the quality of adhesive/urethane used and the correct adhesive for the vehicle.
It is very important that the company you choose to install your windshield uses the most up to date products the industry has to offer.
Patriot Auto Glass has found through over 15 years of experience SIKA offers the best Urethane on the market and is constantly testing and producing the top products in the Auto Glass Industry. That is why here at Patriot Auto Glass we use SIKA products.
HOW DOES A WINDSHIELD REPAIR WORK?
A rock chip is actually an air pocket caught between the two layers of the windshield.
HOW IS A WINDSHIELD CHIP REPAIRED?
A proper windshield repair is performed by using an injector to slowly pull the air out and injection an epoxy into the air pocket. Windshield repairs do not always accomplish a significant cosmetic affect, depending on how much dirt has found it's way into the air pocket. The majority of the time around 60% percent of a chip will be removed cosmetically.
Patriot Auto Glass does provide a warranty on all repaired chips for the lifetime of the vehicle (more details on our services page).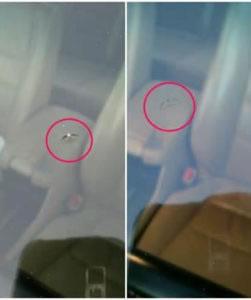 WHAT IS ORIGINAL EQUIPMENT MANUFACTURER GLASS?
Original Equipment Manufacturer (OEM) auto glass is any glass that was made by the same manufacturer that made the original glass in your automobile. OEM glass is the best and safest glass to use in your automobile because it was made to the exact same specifications that your car was designed for. While to the naked eye every windshield looks practically identical, there are actually minor differences found between every car manufacturer's choice of windshield. Differences in size, clarity, installation, and shape can make a big difference in regards to such a key safety feature for your car.
OEM glass will usually be made by the same manufacturer that made your windshield. However, because auto manufacturers usually subcontract their auto glass manufacturing, their may be a new manufacturer for your windshield. In this case, Patriot can still get your original windshield, it just may be made by a new manufacturer.
At Patriot Auto Glass, we always use OEM glass because our customers safety is our number one priority!
Here at Patriot Auto Glass we primarily use FYG glass products that we purchase from our locally distributor with whom we have a long standing relationship with.
PATRIOT IS READY TO HELP!